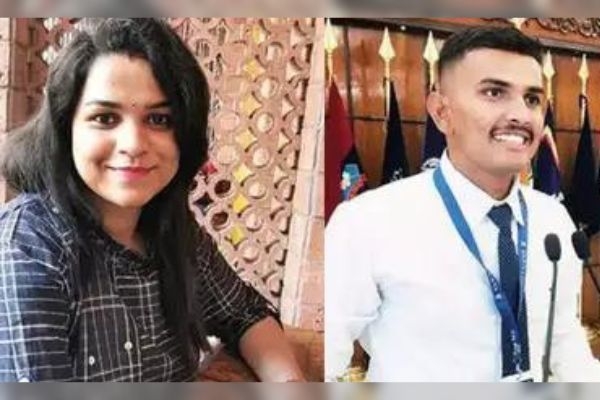 MUMBAI : From an investment bankerto a strawberry farmer, Maharashtra candidates from varied backgrounds cracked the UPSC finals, the results of which were declared on Monday evening.
The 2021 results have five candidates from Maharashtra in the top 100: Priyanvada Mhadalkar (13), Anjali Shrotriya (44), Shraddha Gome (60), Shubham Bhaisare (97), Ankit Hirde (98). They were followed closely by Aditya Kakade (129), Shubham Bhosale (149) and Vinay Kumar Gadge (151).
A total of 1,823 candidates, who had cracked the civil services prelims and main exams, were called for personal interviews. Of them, 685 candidates - 508 men and 177 women - have been recommended for appointment to central services, said the UPSC. Of the total, a little more than 60 candidates are from Maharashtra. This year, Shruti Sharma topped the civil services exam, and Ankita Agarwal and Gamini Singla stood second and third, respectively. The top 25 rankers comprise 15 men and 10 women.
Joining the women's league of toppers is AIR 13 Priyamvada Mhaddalkar (31) from Mumbai. Mhaddalkar's journey from engineering to an MBA to investment banking has taken her to several Ivy League institutes and top banks. But she gave up the well-paying job for her childhood dream: To be an IAS officer.
"I had a role model in front of me. My dad. I have wanted to be just like him ever since I was a child," the electronics engineering, an alumna of VJTI told TOI. After graduation, Mhaddalkar pursued her MBA from IIM-Bangalore and then spent six years in various investment banks. "After taking up a job, I felt that I was forgetting my dream. In July 2020, I quit my job to start preparation for civil services. Civil services gives a wide scope to positively impact the society and contribute to the country," said Mhaddalkar, who recently shifted to Hyderabad with her husband.
Strawberry farmer Omkar Pawar, who secured AIR 194, cracked the UPSC last year to join the IPS, but bettered his score this year. An engineer from deemed university, he claimed to be the first from Jaoli tehsil of Satara to join the IAS cadre. "I have founded a farmer producer company and my interests are farming and international relations," he said. He was quizzed about India's stand in the recent war and what he felt about it.
Vile Parle resident Rohan Kadam (AIR 295), a master's student from Pune's Gokhale Institute of Politics and Economics, has been taking the UPSC since he was 21. Kadam, who got fifth time lucky, said he would like to concentrate on participative governance. A student of Marathi-medium Parle Tilak Vidyamandir and Ruia College, he was asked questions on cooking, which he had enlisted as his hobby, international relations, apprehensions of various NATO members and about debt-trap diplomacy.
In 2020, 761 candidates had cracked UPSC Civil Services final exam.